Person
Business
Remittance
Account
Billing
Rate alert
Help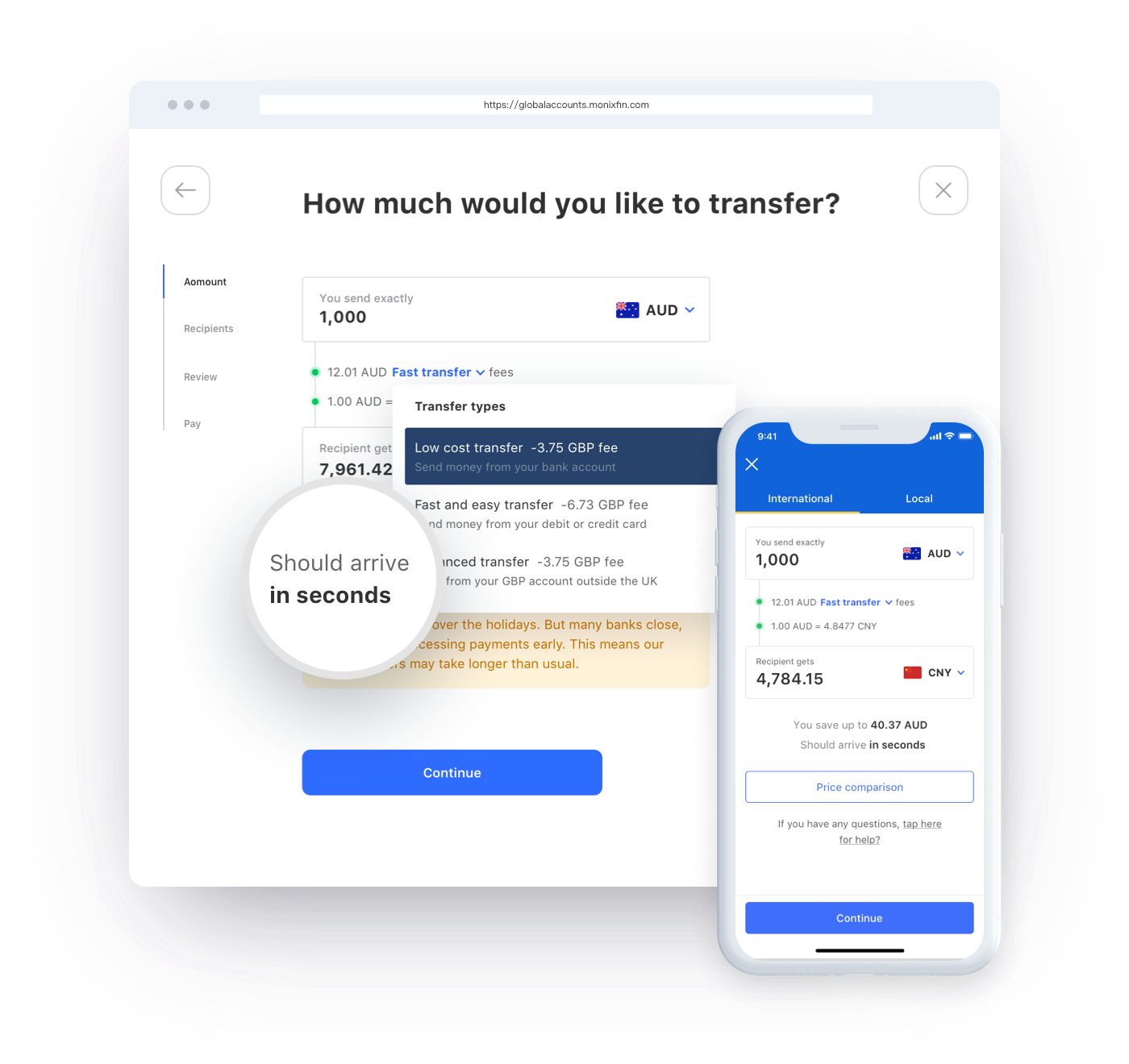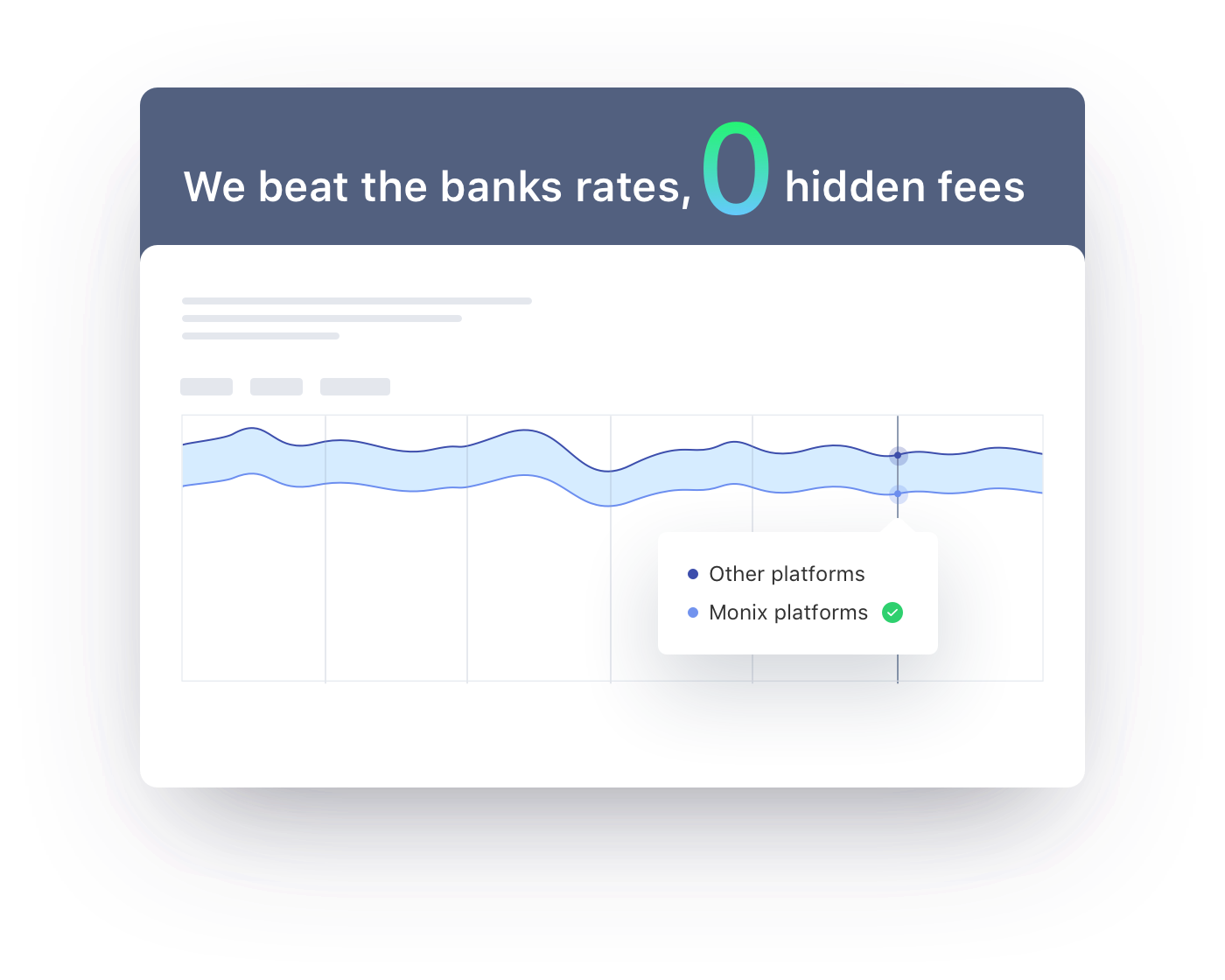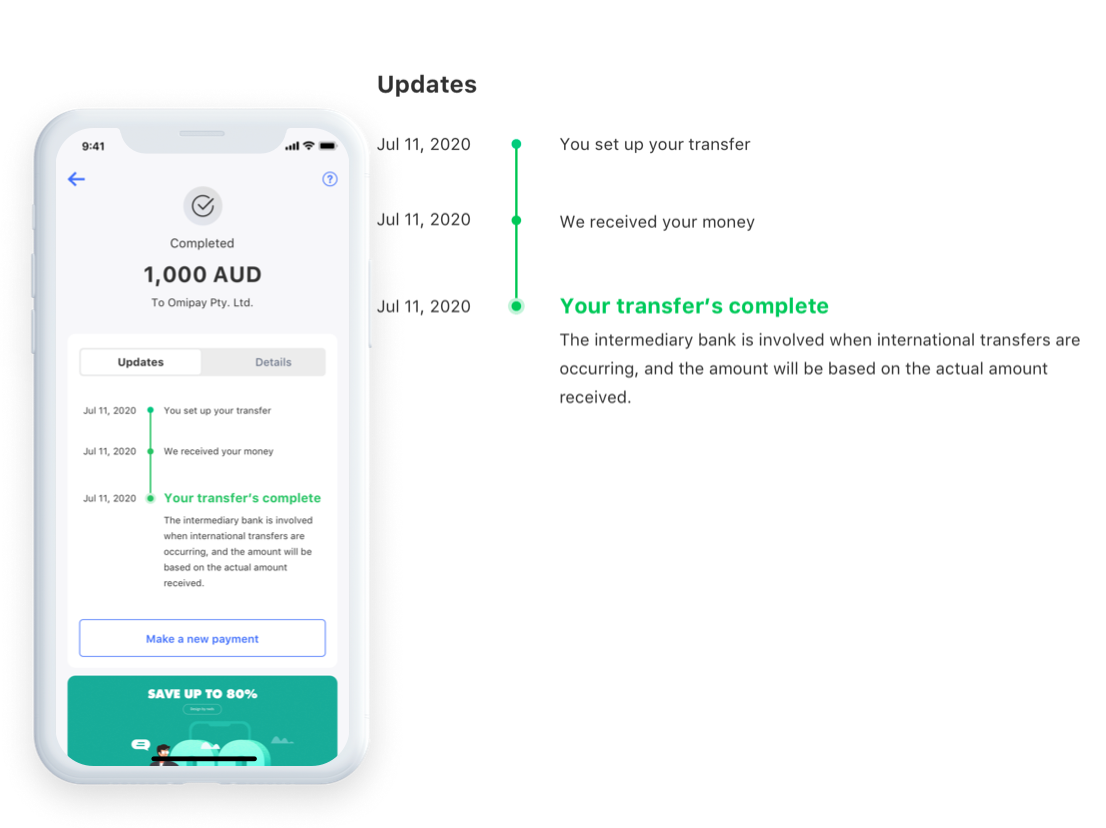 Rapid and efficient transfers with Monix.
It supports remittance of 60+ currencies to 8000+ banks, 30+ electronic wallets and 130,000 money withdrawal spots in 100+ countries.
Through intelligent routing of funds, Monix provides clients with the lowest fees and fastest transaction times.
Best rates & no hidden fees
We work with over 8000 banks worldwide, providing clients with the cheapest inter-bank wholesale exchange rates.
Zero hidden expenses. You can see where every penny goes with a transaction.
Tracked in real-time
You will be notified via message or email in real-time when the status of your transfer changes.
All of your transactions are lodged and receipts are available for you to review in the app at any time.
Monix's payment networks covers over 100 countries, and continually expanding to save fees for tens of thousands of users every year.
Security
AFSL
Financial security
Supervision compliance
Data security
Monix is the first Chinese payment company to obtain a financial license in Australia. Our license number is 495025.
Monix complies with Australia's highest level of capital regulatory requirements
Monix's core systems meet ASIC requirements, and adheres to anti-money laundering and counter-terrorist financing measures.
Omipay is certified by PCI DSS, which is the highest level of security in the payment services industry and at the same level of security of local banks.
Ready to get started?
Create an account now to send money overseas, with recipients receiving your money within minutes.
Get started